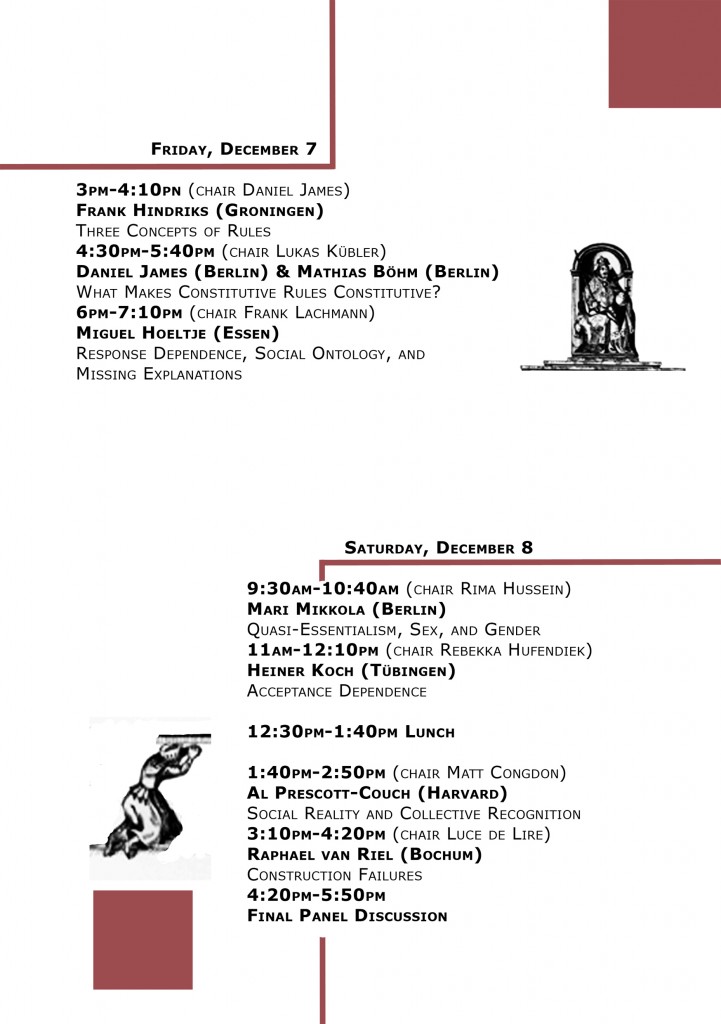 The event will take place in the "Senatssaal", on the first floor of the Humboldt main building at Unter den Linden 6.  The closest underground/train stations are "Französische Straße" (http://goo.gl/maps/nSZFO) and "Friedrichstraße" (http://goo.gl/maps/TIvS0)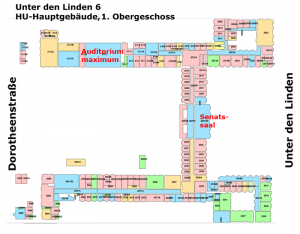 We have reserved a table for 1 pm at the university restaurant "Cum Laude" (the entrance to the restaurant is at Universitätsstraße 4 — see http://goo.gl/maps/8LMNl), if you wish to have lunch and get to know some of the other workshop participants before the workshop begins.
Finally, the conference dinner will take place at 'de Noantri', a nice and affordable Italian Restaurant at Görlitzer Straße 63 from 7 pm on. The closest underground station is "Görlitzer Bahnhof" (http://goo.gl/maps/C453W). If you wish to participate and have not yet registered, please contact Daniel James (danjel.james[at]philosophie.hu-berlin.de).